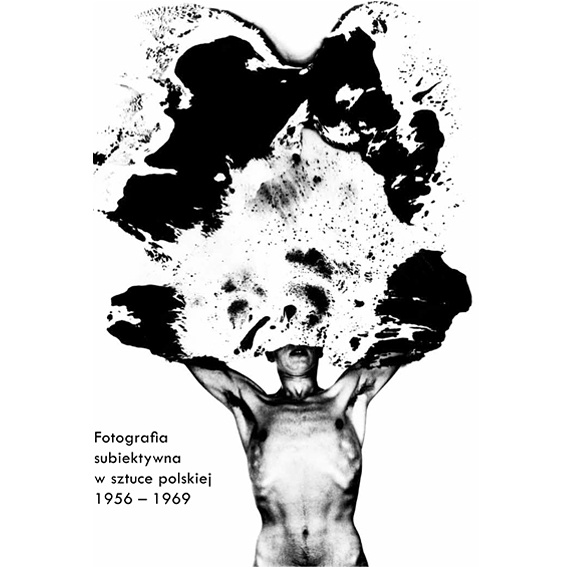 Subjective Photography in Polish art 1956 – 1969
Labyrinth Gallery / Plaza, Lublin, ul. Lipowa 13
June 2016
Curator: Anna Zagrodzka
The concept of "subjective photography", referred in the title of the exhibition is symbolic, taken from the name of the Cracow exhibition organized in 1968 by Zbigniew Dłubak and Zbigniew Łagocki. At that time, the artists used this term in reference to the international movement of subjective photography "with emphasis on the creative impulse individual photographer", created in the 50s by Otto Steinert.
The exhibition refers to the six selected artistic events that significantly influenced the image of modern Polish photography. The works presented at the exhibition and in the catalogue come from these exposures:
1. Forms of modern reality installation shown in the 1st Exhibition of Modern Art in Cracow in 1948, arranged and curated by Zbigniew Dłubak and Mieczyslaw Porębski (known mainly from the descriptions and drawings).
2. Cineforms by Andrzej Pawlowski, 1957 – Projections taking the diverse forms, from floating in the fleeting images of light to photography and film.
3. Exhibition of Zdzislaw Beksinski, George Lewczyński and Bronisław Schlabs photographs – which critics gave the name Antyphtography – organized in Krzywe Koło Gallery in Warsaw in 1958.
4. Installation Iconosphere I by Zbigniew Dłubak presented in the Contemporary Gallery in Warsaw in 1967.
5. Subjective Photography Exhibition opened in Krakow in 1968, which was showing different artistic attitudes of the photographers.
6. Torun Photography Exhibition organised by Group Zero-61 – The Forge, 1969, which was a response to Cracow's one and strongly rejected the poetics of a two-dimensional photograph, becoming the spatial work of art.
At the current exhibition two of the selected events: Iconosphere I and Forge were presented in the form of documentary records.
Works selected to be presented in the Labyrinth Gallery are arbitrary, but all of them are the result of research conducted in the years 1956-1969. The exhibition shows how artists-photographers, by using the properties of light and technological possibilities of the material, gradually bridged artificially defined boundaries between the different areas of art.
Anna Zagrodzka